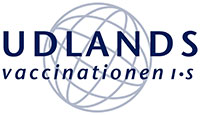 Travel vaccinations in Copenhagen
Who are we?
We are a travel vaccination clinic. The clinic was established in the late 1960's on the initiative of the CEO of Statens Serum Institut (SSI). We are a private clinic located on the campus of the SSI.
Approximately 20 medical doctors work part-time at the clinic; most are current or former employees at the SSI. Our doctors are certified by the National Board of Health and most of them are specialists in various fields of medicine including clinical microbiology, infectious diseases and rheumatology.
Our mission
Our mission at the clinic is that our customers are adequately prepared for their travels in terms of risk from infectious diseases. We aim to provide a comprehensive level of relevant vaccinations for the traveller taking all aspects of the travel into account including: destination, duration, planned activities, as well as individual traveller consideration of age, gender, vaccine history, existing chronic conditions, ongoing daily medication, possible pregnancy or planned pregnancy.
Additionally, we can provide advice regarding malaria protection, including prescribing prophylactic medication.
Usually, all travel related vaccines are in stock at the clinic.
Guidelines and inspection
We strictly adhere to the official Danish guidelines for travel vaccinations and malaria prophylaxis, published annually by the Statens Serum Institut. Details of these guidelines can be accessed at:
Prices etc.
Information on prices can be accessed via the following link on our website:
The Danish National Health Service does not support travel related vaccinations, but members of the private insurance company, Danmark, are eligible for reimbursement.
How to find us
We are at Ørestads Boulevard 5, close to bus line 5C and the Metro station Islands Brygge.
Our Opening Hours are:
Monday and Thursday: 16.00 to 18.30
Wednesday: 11.00 to 14.00
We advise that you arrange an appointment to reduce your waiting time: